HomeMade: 101 Easy-to-Make Things for Your Garden, Home, or Farm by Ken Braren & Roger Griffith
Planning to Garden this Season?
Now is the perfect time to get started with do-it-yourself projects to improve your planting and backyard experience for summer and fall. Get inspired to choose one or more projects from HomeMade: 101 Easy-To-Make Things for Your Garden, Home or Farm.
The first is a simple sawhorse to build in case you do not happen to own one already.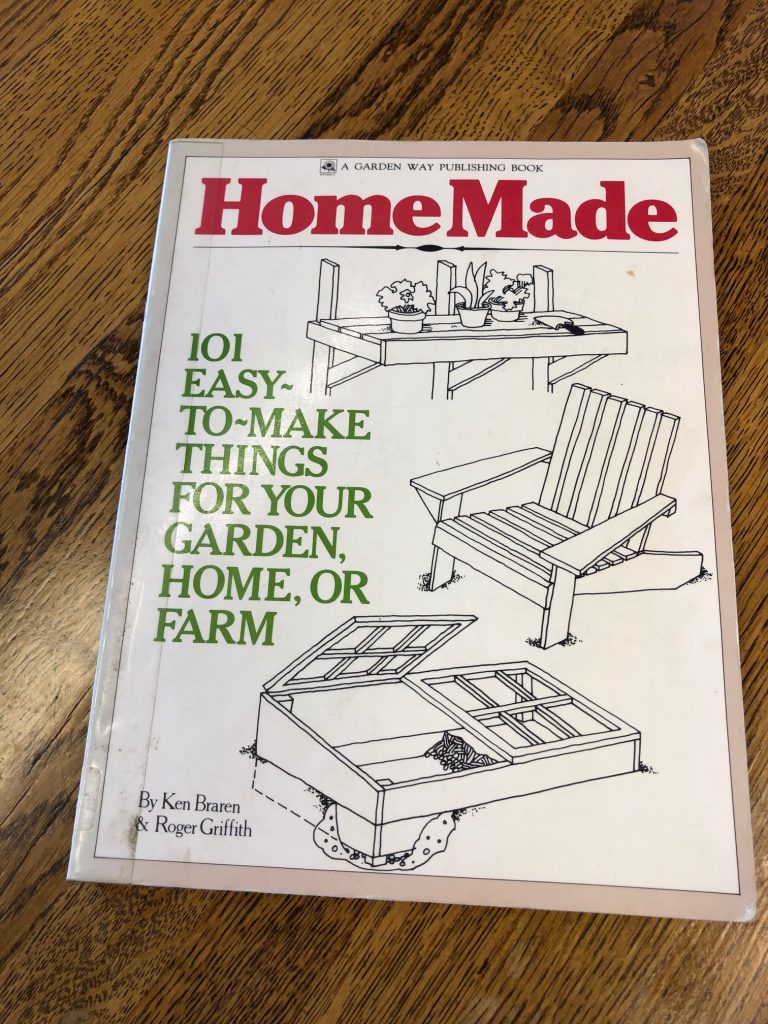 Ideas include:
Mailbox holder
Garden Bench
Planter Box
Compost Bin
Handy Tool Keeper
Smokehouse
Hotbeds
Firewood Box
Firewood Brace
Plant Supports
Strawberry Barrels
Berry Boxes
Movable Shed
Birdhouse
With sketches to aid your understanding, many of the projects can be constructed using upcycled or leftover materials from other projects. If you are handy with a measuring tape, you should be able to change suggested material dimensions to suit your space without too much effort.
Glancing through the various projects, we would say that some of the projects, like the potting table, require basic carpentry knowledge while others are more complicated. You would be well advised to have experience yourself or to work with a partner who does to successfully complete larger projects like the poultry house or horse stable without frustration.
You can find 58 titles in the do-it-yourself category at Allentown Public Library and 1276 titles on the subject of gardening in our catalog. Plus, with your library card, you have access to Garden Guides on Hoopla. Click on the links in this article to find out more.