by Lynda Barry
Allentown Public Library received a *new* book in our book return. After the mandatory 72 hours in quarantine, the Circulation Department tried to check it in.
It has none of the typical markings that we expected, like our stamp, a barcode, a call tag or a security insert. It does have an APL sticker inside and it included a handwritten note.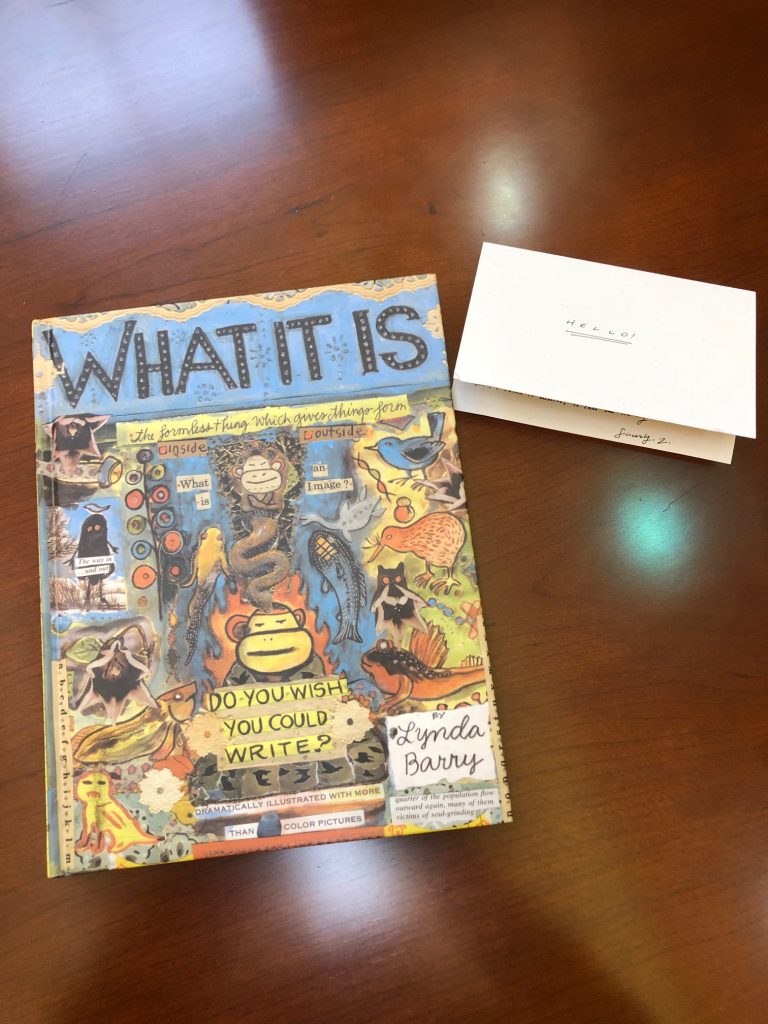 "Hello!

I stole this book from the library when I was 14 years old. I found it while cleaning out my childhood stuff at my parent's house.

It brought me so much joy as a teen, and it was a shame I took the opportunity from others.

Coincidentally, I too work at a library now and understand the pain & struggle of stolen books. I assume this book was replaced not too long after I stole it, and I assume it probably won't be readded to your catalog since it's been so long.

But, I think it deserves to call the library home.

                                                                                                Sincerely, Z."
The library added the book to our collection in 2008, and we suspect that as a new book, that's about the time it went missing. We just wanted to take this opportunity to say, "Thanks Z, for returning the book," and to affirm your conclusion that public libraries benefit everyone. The library and its collections act as a community hub, bringing people together and connecting them to other communities and the world.