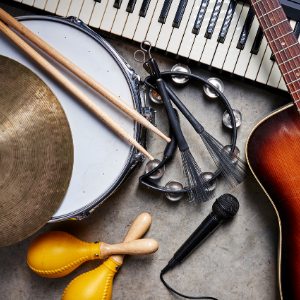 Need a little musical outlet but don't have access to instruments?
Mess around with music or get serious about your rhythm! Check out Chrome Music Lab's fun site for kids or kids at heart.
This open source resource offers you the ability to play with music in a fun and colorful way. With arpeggios, rhythms, a song maker, melody maker, chords, piano rolls, Kadinsky and more you'll be entertained and inspired to play songs and melodies of your own creation.
Give Chrome Music Lab a try, but be careful using it. It may cause nearby listeners to break into some spontaneous dancing.
And, if you want some other ideas for at home fun with a side dish of learning, try another option.
*Sourced from Library IQ.