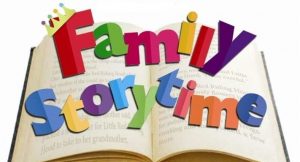 Picture book stories, singing and games for families with children of all ages!
Tuesdays at 6:30 pm
October 5th, October 26th & November 16th
Thursdays at 10:30 am
Every Thursday October 7th—November 18th
Saturdays at 10:30 am
October 16th & 30th and November 13th & 27th
Register 3 ways:
In person at the Children's Desk
Email: aplcs@allentownpl.org
610-820-2400 ext. 4
Masks are required.
Meet in the picture book area on the second floor of the Library.