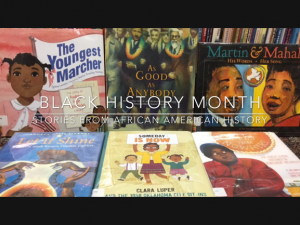 February is African American History Month. You are invited to listen to stories from African American History with Ms. Audrey. A series of story times illuminating the perseverance of black people in the United States. For ages preschool and up.
A new video will be posted every Tuesday from February 8-March 16, 2021.
February 8, 2021 features the story "Overground Railroad".