View Check out History
If you would like a record of the items you checked out in the past, you will need to opt in to allow us to track this in your account. This is how you do that:
How to View Your Check Out History
1. Sign into your account. If you don't know how to do that, go to our Accessing Your Account page
---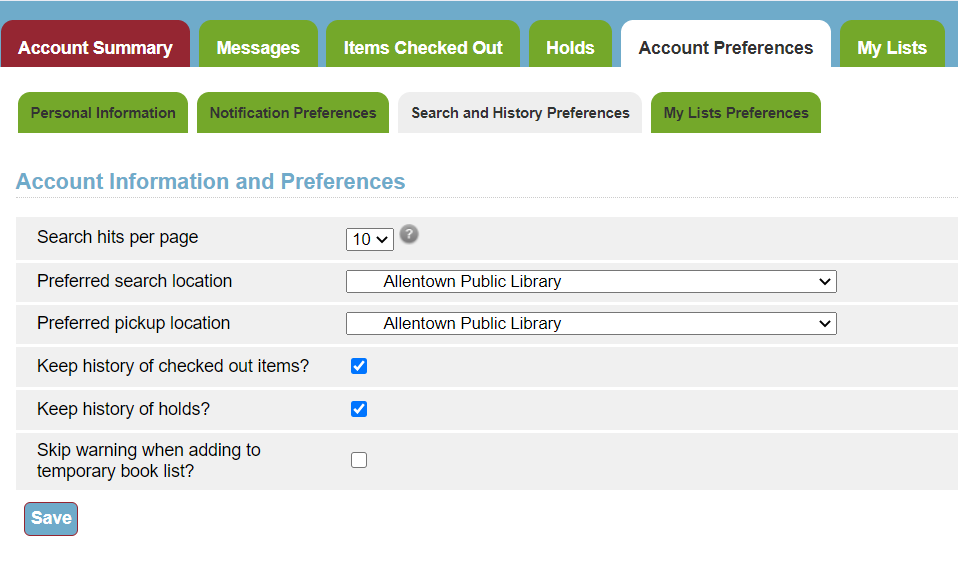 2. To opt in, go to the "Account Preferences" Tab
3. Then click on the "Search and History Preferences" tab
4. You'll see an option that reads "Keep history of checked out items?" click the box to the right to check it.
5. Make sure you click the "Save" button at the bottom
---
6. Under the "Items Checked Out" tab you'll see a "Check Out History" tab. There you will find a list of books you have checked out. Note: your account will not show books that you checked out before opting in.


---
7. If you would like to download your reading history, click the "Download CSV" button above your list to create and excel spreadsheet.