Getting a Library Card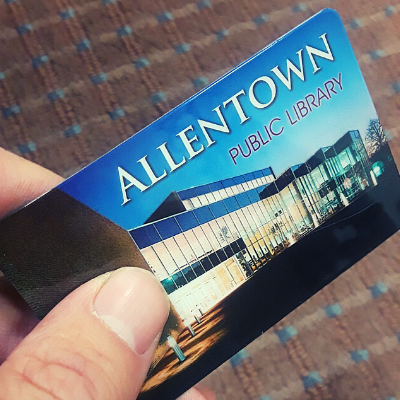 Residents and property owners in Allentown and Salisbury Township can get a FREE library card with Valid Identification at the circulation desk.
Annual subscription memberships are available, for $40 per household, to individuals who reside within the Allentown Public Library District, as defined by the Office of Commonwealth Libraries. This includes areas of Heidelberg Township, Lowhill Township, Lynn Township, Weisenberg Township of Lehigh County and Lansford Borough, Summit Hill, East Side Borough, Lausanne Township, Lehigh Township, Packer Township, Weatherly Borough of Carbon County.
Adult (18 or older) residents and property owners in Allentown and Salisbury Township can also APPLY ONLINE using a valid email address and we will email you a library barcode which you can use to check out eBooks, eAudiobooks, online magazines and to access all other APL online resources.
Please allow three business days for us to process the request. After the three business days, you may come into the library to validate and activate your barcode. At that time you will receive a card and be able to borrow books, CDs, and DVDs. There is no charge for getting your library card but replacing a lost card costs $2.00.
Individuals with current library cards from other Pennsylvania public libraries can get a library card at the Allentown Public Library with a photo ID and their home library card with a blue and white ACCESS sticker on it (placed by their home library). If you don't know where your home library is located consult our Service Area Chart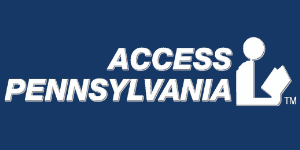 Parents/guardians of children up to 12 years of age must be present to register for the child's card and show identification. A legal guardian must present proper documentation.
Your library card is for your own personal use. Each family member should get his or her own library card. You will be responsible for anything that is checked out on your card, so please don't lend it to anyone. Report it to us immediately if you lose your card. Please bring your library card with you whenever you come to the library. If you forget it, you must have valid identification before we will check anything out to you. This is for your protection.