Get on the List – 11/16/2020
We'll share some books that are on order so you can get on the holds list early. Visit our My Account page to learn how to Place Holds Online. You can also visit our What's Next page to see and search all our new books.
Fiction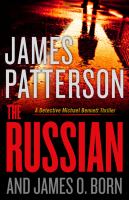 The Russian by James Patterson and James O. Born
(Release Date: January 25, 2021) A series of gruesome murders in New York City has Michael Bennett angry — but when he identifies similar cases in Atlanta and San Francisco, his feelings escalate into all-out alarm. All of the victims are young women. And each one is killed in a horrifyingly distinct fashion. In the midst of such devastating loss of life, Bennett's longtime love, Mary Catherine, is soon to become his bride. As Bennett toils to connect the cases, the killer strikes again, adding to his criminal signature an ability to evade detection. Just when New York's top investigator should be donning his wedding finery, he may be stepping into a diabolical trap.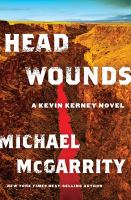 Head Wounds by Michael McGarrity
In Michael McGarrity's final, propulsive Kevin Kerney novel, the nightmare of the Mexican drug wars spills across the border with the discovery of a couple in a Las Cruces hotel, scalped with their throats cut. Because of the unusual MO, Detective Clayton Istee suspects that the murders are drug related, but a lack of evidence stalls his investigation.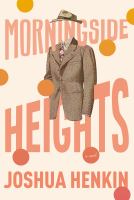 Morningside Heights by Joshua Henkin
(Release Date: June 15, 2021) When Ohio-born Pru Steiner arrives in New York in 1976 after graduating from Yale, she follows in a long tradition of young people determined to take the city by storm. But when she falls in love with Spence Robin, her hotshot young Shakespeare professor, her life takes a turn she couldn't have anticipated.
Thirty years later, something is wrong with Spence. The Great Man can't concentrate; he falls asleep reading The New York Review of Books. With their daughter Sarah away at medical school, Pru must struggle on her own. One day, feeling particularly isolated, Pru meets a man, and the possibility of new romance blooms. Meanwhile, Spence's estranged son from his first marriage has come back into their lives. Arlo, a wealthy entrepreneur who invests in biotech, may be his father's last, best hope.