Getting a Children's Library Card
On your first visit, come to the library with your mother, father, or legal guardian. He or she will sign an application for your own library card if you are between 5 and12 years old.
Ask your parent or guardian to bring something with your family's current address on it. A driver's license, a bill, or other recently dated mail will do.
You will sign for your new library card to show that you understand the importance of taking good care of library material and following library rules.
That's all it takes to start to use and enjoy your own library card! Books may be borrowed for three weeks and renewed if not on reserve. You are responsible for all materials checked out on your card.
My First Library Card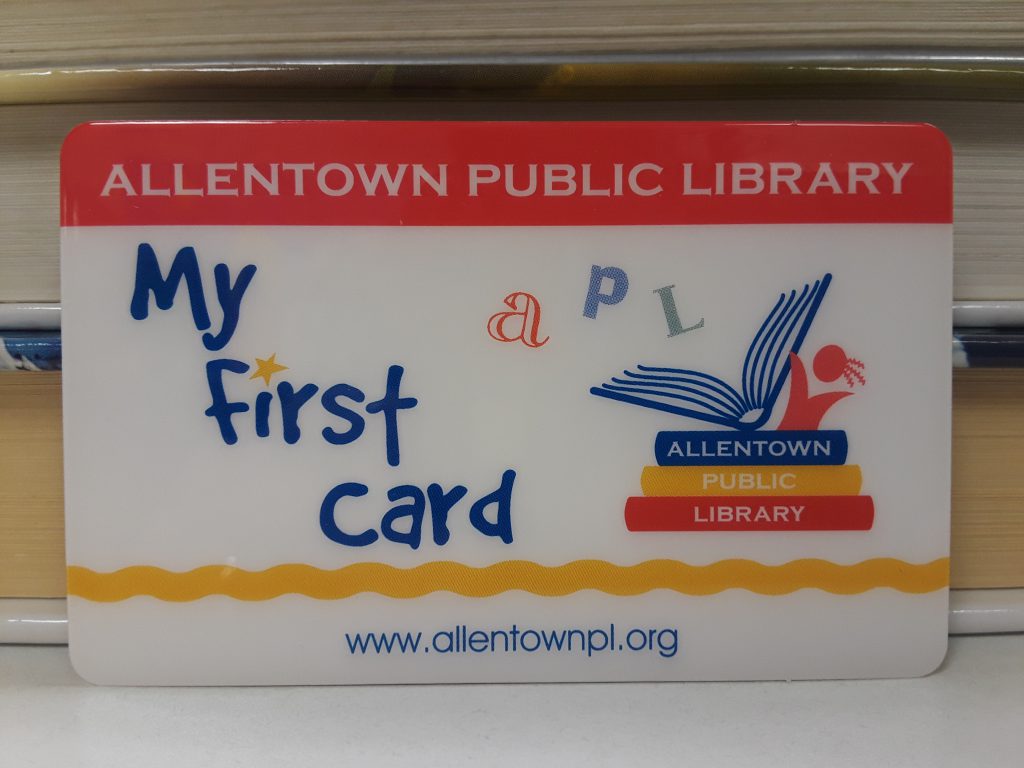 Parents: For your child under age 5, the library offers "My First Card."
The procedure to get the card is the same as above with the exception that the child does not "sign" the application. With "My First Card," your child may check out up to 10 children's books. Your child may also use this card to access the children's computers. When the child turns age 5, with proper identification, the library will update "My First Card" to a full-usage card.