­­500 Handmade Dolls: Modern Explorations of the Human Form by Valerie Van Arsdale Schrader
These are not your sister's baby dolls!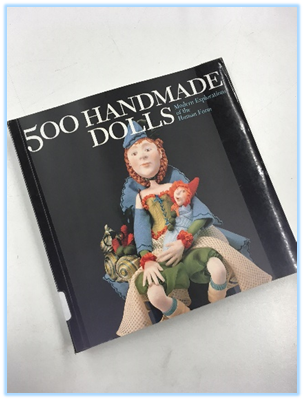 For adults and children, this coffee-table book allows its viewers to appreciate artful interpretations that indulge both reality and fantasy.
The artists have sculpted, whittled, sewn, beaded and burnished using disparate mediums that include: clay, wood, metal, fabric and other materials that inspire imagination.
Containing real conversation starters, there's bound to be a doll that suits your personal taste in art, makes you giggle or impresses in its intricacies.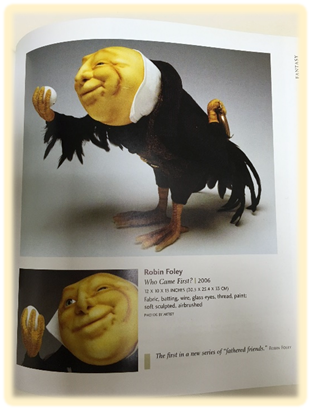 If you enjoy the cute and whimsical, prefer the macabre or the confusion and chaos of modern artists' mythical creatures, then this book is worth checking out.
Looking for artistic inspiration?
Whether you want to take a break from your computer screen or ponder age old questions like that of the funky chicken pictured here in Who Came First?, you're likely to find ideas for your next art project in this photo book.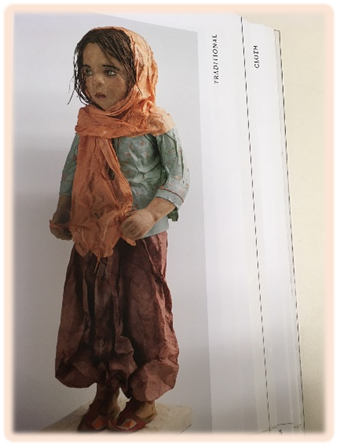 Some of the dolls, like those in the traditional section, show a slice of life while others exaggerate features and form with available materials.
Check it out! Literally!