Employment at APL
Occasionally the Allentown Public Library seeks reliable, responsible, and motivated people to add to its staff. The following employment opportunity is currently available. If you are interested in applying for the position listed below, please send a cover letter, resume, and references. Any potential employee must receive a clean background check before being offered a position.
In Writing:
Allentown Public Library
Job #/Job Title
1210 Hamilton Street
Allentown, PA 18102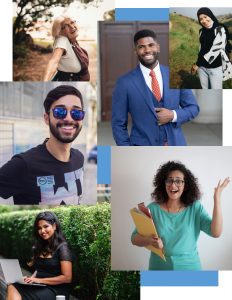 Via Email:
allentownlibraryjobs@gmail.com
Please include the JOB# and Job Title in the subject line of all email, or on the front of the mailing envelope.
No telephone inquiries please.
Available Positions
JOB# 04052021: Circulation Clerk (Part-Time)
The Allentown Public Library is seeking a friendly, time-flexible person to join our Circulation Staff. This position is approximately 10 to 12 hours per week, with possible additional hours scheduled as needed at the rate of $13.50 per hour. Circulation-related duties include checking in and checking out materials, issuing library cards, and shelving materials when necessary. This position includes some night and weekend (Saturday) hours. 
The ideal candidate should possess:
High School Diploma or Equivalent, Bachelor's Degree preferred
Proficiency in Microsoft Office Suite and/or data entry
Skill to multi-task effectively, pay attention to detail, and follow directions
Ability to communicate effectively, exhibit good judgment, solve problems and maintain confidentiality
Retail/Customer Service experience and the capability to work cooperatively, courteously and constructively with the public and other library staff
Knowledge of library clerical procedures and practices/experience working in libraries
The ability to stand for long periods of time, bend, reach, stoop, lift up to 25 pounds, and push a book truck
A second language, preferably Spanish, is a plus
In accordance with PA Department of Human Services guidelines, all prospective employees must be able to provide following documents before starting employment. Once employed, all employees are required to submit updated copies of each document every five (5) years:
PA State Criminal Record Check (Section 1-111 of the Pennsylvania School Code – Act 34)
Child Abuse Clearance (Sections 6354-6358 of the Public Welfare Code – Act 151)
FBI Federal Criminal Background Check
More information can be found at PA Department of Human Services: https://www.dhs.pa.gov/KeepKidsSafe/Clearances/Pages/default.aspx