Computers and WiFi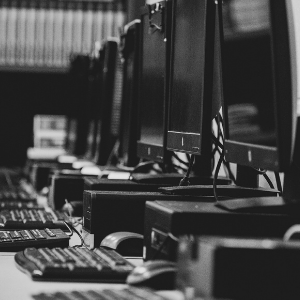 Computers
The library has 13 computers placed at least 6 feet apart to maintain adequate social distancing. These are accessible using a valid Allentown Public Library barcode which is located on the back of your library card or internet use only card. For more information on how to get a library card visit:
Computers are Equipped with
Hardware
USB Ports
CD/DVD Drive
Headphone Jack
Software and Programs
Google Chrome
Firefox
Microsoft Office 2016
Windows Media Player
Adobe Acrobat Reader DC
iTunes
Microsoft Paint
WiFi Access
Wireless access is available to the public during the library's regular hours of operation. No library card or ID is needed. After connecting to the Allentown Wireless network (network name: Allentown-PL) via your laptop or mobile device, you will be prompted to enter a user name and password. However, below that is a button or link that reads: "Get a free account." Click on that and follow the directions to connect.
Click for more information on the Library's Computer and WiFi Policy.