If you haven't been to the library in a while, you simply must come in now to see an amazing doll collection (and to check out a few books, audiobooks, eBooks, movies or music while you are here.)
Two local women, Harriet Backenstoe of Emmaus and Dorothy Knauss of Allentown, collected dolls from around the world, most of them made between the 1930s and the 1970s. Both women who are deceased, generously donated their collections to Allentown Public Library and you have a unique opportunity to get an up close look at many of them.
In her lifetime, Knauss was a harpist who performed with the Allentown Symphony Orchestra, Allentown Band and Allentown Municipal Opera Company. Backenstoe taught art at Hanover Township's Hanover School, served as an art supervisor at Kutztown University and traveled to many foreign countries. Both collected dolls for years. The library had displayed the dolls annually as part of a holiday tradition, but it has now been a few years since the dolls were last shown publicly.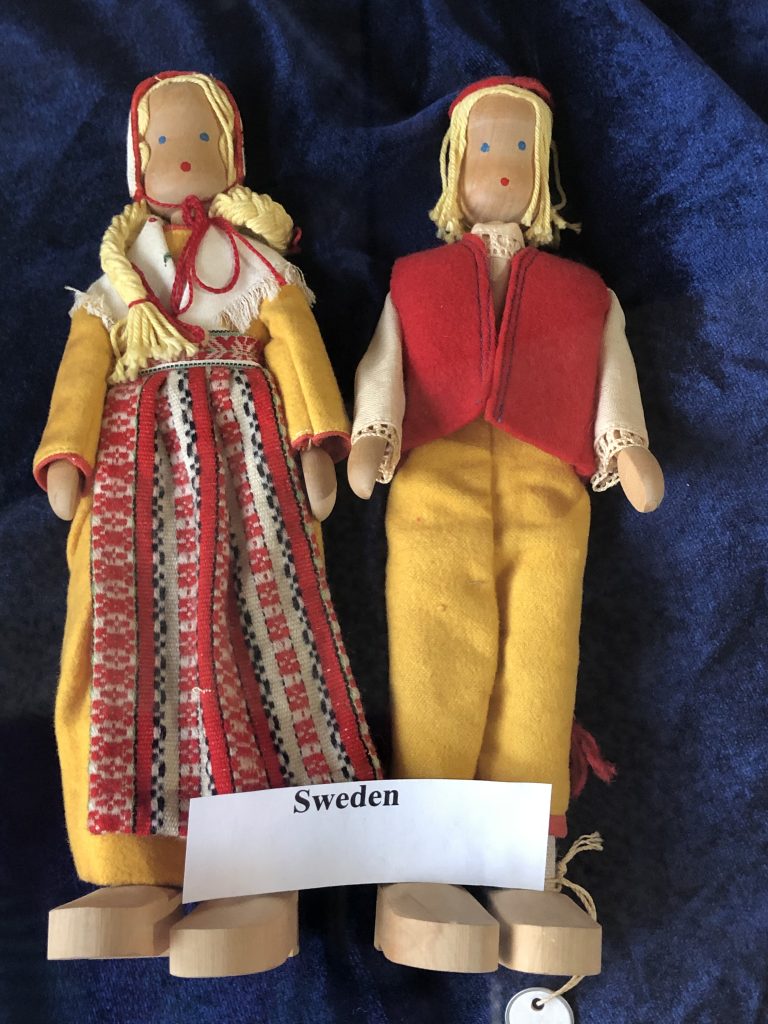 Fascinating and beautiful as they are educational, these dolls are unique and certainly not what you might find as a child's play toy today.

On display at Allentown Public Library now through December 30, 2021.
Hours: 12 p.m. – 8 p.m. Monday and Tuesday, 9 a.m. – 5 p.m. Wednesday through Friday, and 10 a.m.- 2 p.m. on Saturday.
Check out these links for more information about the dolls and the collectors.